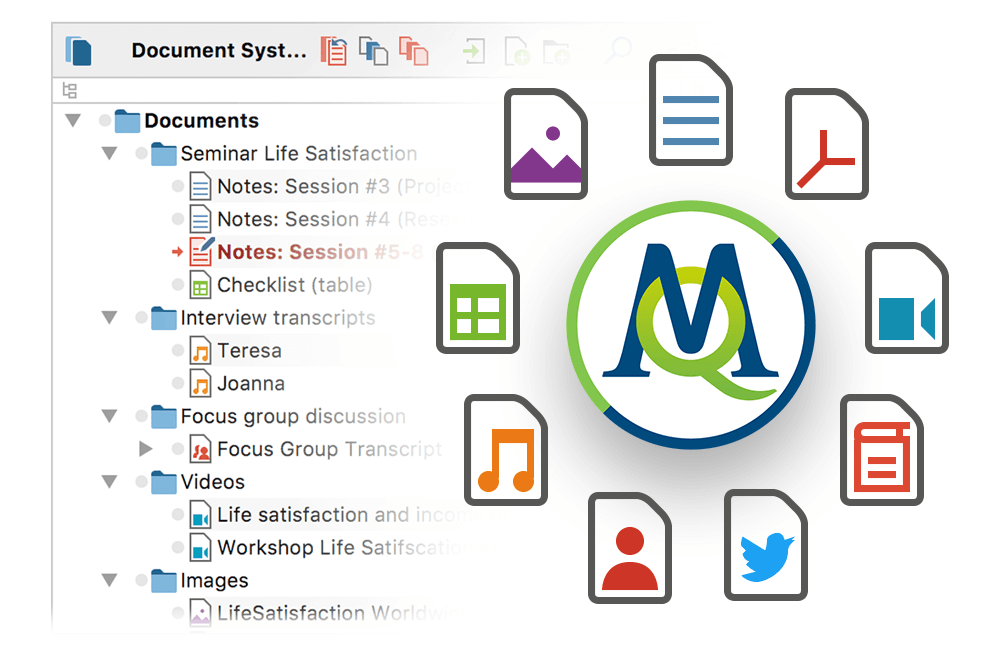 MovoCode is an authorized reseller of the entire suite of VERBI MAXQDA. MAXQDA helps you collect, organize, analyze, visualize and publish your data. It supports various methodological frameworks, including grounded theory, literature reviews, exploratory market research and qualitative content analyses, giving you maximum flexibility to analyze what you want, the way you want. It also gives you the freedom to analyze an increasingly diverse range of data types. You can import documents, PDF files, tables, images, media files, Twitter tweets, YouTube comments, geo references, bibliographical data, and more – and start analyzing them quickly and easily.

VERBI GmbH, the company behind MAXQDA, is based in Berlin, Germany, and develops and distributes MAXQDA. VERBI works alongside some of Germany's leading startup software firms and academic institutions. Charlottenburg Innovation Center's (CHIC) location right on campus Charlottenburg, between universities and different companies, allows for close cooperation and knowledge exchange.


Free MAXQDA Trial for Windows and Mac Click Here.
Have questions? Contact us.